How To Sky-Rocket Your Website Conversion Rates: 21 Actionable Tips by 21 Experts
People often make gaining traffic the main focus of their website strategy, obviously having more traffic will increase your conversions or sales but to absolutely maximise the effectiveness of your website you should also put in a place a strategy for increasing your conversion rates.
Sometimes all it takes is for a small tweak to greatly increase your conversion rates, but it can be hard to know where to start – that's where today's post is here to help you, we have gathered tips from 21 experts in the field of Conversion and Optimization.
Read on for 21 actionable tips to help sky-rocket your website conversions…
Formatting Your Content by Neil Patel
This is a universal truth that great content is required as the chief marketing tool to increase a website's traffic. Unfortunately, marketers often ignore the second most important part, which is proper formatting.are some proven formatting tips.
Designing an exceptional background that will engage visitors.
Giving your website an imagery view that stands out.
Using perfect color combination to steer the visitors.
Take Away: Improve your formatting and styling to encourage people to read your content.
Segmentation by Chris Goward
In the field of conversion optimization, segmentation means placing the relevant structures properly to deliver the right message to visitors with distinct expectations and needs. Following are some important steps for testing segmentation:
Observe
Hypothesize
Test
Analyze
Infer
Validate
Take Away: Segmentation is all about Relevance.
Read More »
Statistical theory (A/B Test) by Alhan Keser
Statistical theory acts as the basis of best conversion optimization plans. Different processes of it are applied for valid data collection, experiment creation and result analysis. The mostly used processes of DOE (design of experiments) are MVT (Multivariate Testing) and Factorial Design.
Take Away:  If you follow statistical theory for your conversion optimization, you will have centuries of academia behind you to ensure your data, and the insights that will influence the rest of your marketing decisions, are accurate and statistically significant.
Stock photos selection by Nick Kolenda
Proper selection of stock photos for your website can greatly improve the conversion rate. Conversions are categorized into three types namely Rational Conversions, Emotional Conversions and Prosocial Conversions. These are briefly described below to give you an idea about using the perfect conversion type, depending upon your niche:
Rational conversions mainly consist of brain images, business related images and images of Asian males as they are assumed to have better analytical skills.
Emotional conversions comprise of images of whimsical cuteness, images of smiling people and images where people are looking at the CTA.
Prosocial conversions consist of religious images or the ones that create self-awareness, while avoiding images of money and business.
Take Away: Which concepts will trigger a desire to convert? It depends on your niche.
Evaluation of checkout funnel by Claire Vignon
To increase conversion rate, optimizing the checkout funnel is extremely important. Checkout funnel consists of some simple steps that lead a user from the "landing page" to "Thank you" page. Checkout funnel testing gives you a firm idea about the number of steps. Some websites perform better with fewer steps while some others with more steps.
Take Away: While there is a 'best practice' that suggests that less steps is better, we all know that even best practices need to be tested.
Create Time urgency by Elena Dobre
Time urgency is an extremely useful tool for marketers to boost the conversion rate. Time urgency can be used by creating deadlines and declaring limited supplies. Deadlines are divided in fixed deadlines and personal deadlines. Along with declaration of limited supplies, the difference between the actual supplies number and present supplies number should be shown as well.
Take Away: The most usual ways to create a sense of urgency consists of using deadlines and claims of limited supplies.
Add a Benefit to Your CTA Button by Brian Dean
An interesting call to action (CTA) button attracts visitors and thus increases the conversion rate. For example, in case of a body building equipment website, try "Yes, I want to get in shape" instead of just "Try it".
Take Away: Replace boring calls to action with CTAs that show people what they're going to get.
5Ps by Brian Clark
Great copywriting plays a major role in enhancing conversion rate. Marketers often emphasize the 4Ps and ignore the important 5th P – premise. A great premise comprises of unpredictability, simplicity, tangibility and credibility.
Take Away: There's an old-school copywriting formula based on 4 'P's – promise, picture, proof, and push. Great.. but there's something missing, and it's the most important element of all when it comes to high-performing landing page copy.
Create Better Pricing Grids by Chris Lema
Improved pricing Grids can play a magical role in enhancing the conversion rate. Following are some important tips to create better pricing Grids:
The pricing screen: It consists of proper naming, limited options and concealed complexity.
Presenting less info: Deals containing less data move faster compared to deals that come accompanied by a lot of text, numbers and data.
Adding a call to action (CTA) button is a must-do thing.
Take Away: When we give people too much information, or too much choice, we limit their ability to take any action at all.
Responsive Design by John Rampton
Today, when almost everyone sports a mobile device – be it a tablet or a smart phone or anything else, it is extremely important to have responsive design for your website. Responsive design allows the website to open on any device keeping all the contents, structures and images fully intact.
Take Away: Stay ahead of your competition and make sure your site is perfect on all devices.
Create Checklist by Hunter Liptrap
To increase the conversion rate, it is required to have a proper process. The following are some important conversion rate optimization (CRO) processes described briefly:
Set KPI: "Key performance Indicator" or KPI is a metric that determines your performance against your business goals.
Collect data: There are two types of data that should be taken care of – quantitative data and qualitative data. Quantifiable information is counted as quantitative data while qualitative data characterizes or approximates but is unable to quantify the properties, attributes etc. of a phenomenon or thing.
Craft a hypothesis: A good test hypothesis is the solution to a practical problem and not a random guess.
Take Away: Bounce rate, Conversion rate, Average order value etc are ratio metrics because they are in the form of ratios.
Read More »
Engage Your Visitors by Pam Moore
There are roughly 10 seconds within which you have to motivate, engage and hold visitors to your blog or website, thanks to the ever decreasing attention span of website visitors these days. If a website is sluggish in nature or doesn't have a responsive design, a visitor will hardly come back again. To increase the conversion rate, the website must have a perfect combination of good platform, engaging content and conversion channel.
Take Away: Marketers must figure out how to engage their online audience within the first 10 seconds or they are off to a competitor site.
SEO factors inform CRO efforts by Alexander Kesler
To optimize conversion rate, SEO and CRO has to work jointly. The SEO perceptions most pertinent to CRO are planted in the ranking factors.
Take Away: CRO carries the burden of managing the entire user interaction, as opposed to SEO, which arguably only brings the visitor to the "front door.
Read More »
Understand visitor behavior by Brian Massey
To increase the conversion rate, it is important to understand the behavior of your visitors. If you use a tool that changes content in the headline of a landing page within short intervals, it can increase and decrease the traffic. While choosing a measurement tool for the visitors, you need to be real careful.
Take Away: The act of measuring an audience will change the way the audience behaves.
Heuristic frameworks deal by Peep Laja
Experience-based techniques are used by Heuristic analysis for learning, problem solving and discovery. There are lots of heuristic analysis frameworks that bring structure and focus to the entire process. This heuristic analysis can be done on any site for conversion optimization.
Take Away: While we have to be very data-driven in this job, there's no substitution for human-led evaluation of a website.
Usability and clarity by Jen Havice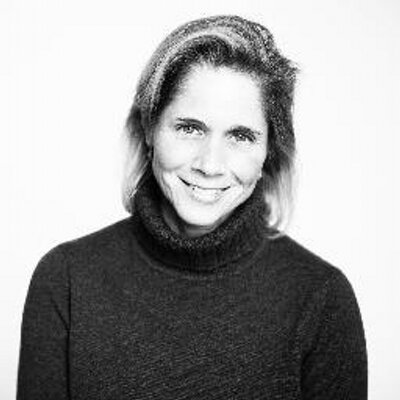 Increased conversion rate isn't always synonymous with increased revenue and profit. Conversion rate optimization (CRO) is used to understand and enhance a website's performance. CRO process comprises of quantitative research, qualitative research, hypotheses and execution of changes.
Take Away: Think of CRO as a systematic way to figure out what's preventing your visitors from doing the things you want them to do on your site – then, fixing them.
Improving the carousel by Alex Birkett
There are some basic reasons to avoid using carousels like clutter effect and banner blindness. To increase the conversion rate, use some static image instead of auto-rotating carousel. To improve the carousel, use crisp-looking images and texts, understandable links and icons, navigation buttons that look different for different purposes etc.
Take Away: If you're set on the carousel, for whatever reason, there are ways to improve upon it.
Images of People by Linda Bustos
Lower conversion rate can be the combined result of the offers and products. To increase conversion on a site's landing page, measure conversion rates, click through etc. As the final step, you need to examine a control (sans human images) against multiple versions of human images. Unlike assessing just a solitary treatment version, this will help decrease your risk of premature conclusion of "images don't work" or "images work".
Take Away: Before testing, understand what it is you hope to gain by adding human faces. Is it a reduced bounce rate on the home page? Is it more pages per visit? Is it more repeat visits?
Lead Form Optimization by Michael Aagaard
Generally, website visitors develop irritation while filling out a boring lead form. Lead form optimization can engage visitors and thus increase conversion rate. A small but to-the-point lead form should contain a brief description, the absolute info required for shipping and contact details.
Take Away: Conversion rates vary from month to month and traffic and traffic sources can change as well. Some data clearly indicates that the new form outperforms the old one.
Read More »
Oversized Images by Justin Rondeau
Images are one of the most effective parts of a webpage and draw the attention of visitors first, thus setting the experience parameter. Avoid using oversized images because that will keep the loading of other aspects of the page on hold until it gets loaded completely, thereby decreasing the conversion rate.
Take Away: The mega-image tests were not a last ditch attempt to save a badly performing page. Nor, were mega images added just because they're trendy now.
Create Amazing Content by Martin Jones
An amazing piece of content is probably the most important thing to improve conversion rate. Triggering the primary human emotions through your content is one of the best methods to engage visitors. Primary emotions comprise of surprise, fear, joy, sadness, anger and disgust.
Take Away: When people develop strong, deep feelings like surprise, anger, fear, disgust, sadness and joy around an experience or message, social sharing becomes impulsive.
Read More »
About The Author: Soumya Nair

Dedication, timely efforts and passion are the key protocols that keep me succeeding as an outstanding Digital marketer, Blogger, WordPress Geek and Trainer. I love what I do :)